Are you heading overseas? Are your vaccinations up to date?
Nobody wants to be ill whilst on holidays, so taking a few simple precautions before you travel can mean the difference between a dream holiday and a nightmare trip.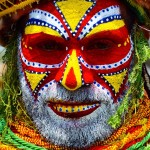 Planning a holiday is exciting,  stressful and rewarding all at the same time.  But sometimes the pressure of organising a trip can lead to important things being overlooked; for example vaccinations and adequate medications.
Remember your trip for the right reasons.
Did you know that there is about a 1 in 2 chance that you may suffer from a travel-related illness?
Many health problems that travellers face are avoidable.  A little pre-planning and advice from your healthcare professional can provide you with the most up-to-date information regarding your travel health. This may include ensuring you have the appropriate immunisations required for your area of travel (eg yellowfever, typhoid), ensuring you have enough of your medications to last the length of your trip and precautions to take to maximise your protection.
Each traveller and their journey is unique, and will present with it's own set of health problems. Providing your Doctor with the specifics of your trip, including where and when you are going, how long you will be staying and who you are travelling with, enables your Doctor to determine the correct travel health advice and appropriate vaccinations are given.
McLeod Street Medical stocks the following travel vaccines and preventative health measures including Yellow Fever, Typhoid (Oral or Injection), Cholera(Dukoral), Japanese Encephalitis, Meningococcal,  Rabies, Hepatitis A and B, Malarone, Travel Kits and Repel Insect repellent.
Arrange a travel health check with your GP at least 6 weeks prior to departure to ensure that you are getting the full benefits of any vaccinations or medications that you may require. (Some vaccinations may require multiple doses.)
5 tips to follow to avoid food and water-borne diseases:
Only drink purified or bottled water
Avoid ice in drinks (freezing preserves germs rather than killing them)
Boil it, peel it, cook it or forget it
Brush your teeth with purified water
Get vaccinated before departure to help minimise the risk.
Call McLeod Street Medical on 07 4052 1583 and ask for a Travel Consultation with one of our Travel Medicine Doctors.